Top 5 Best Places to Celebrate St. Patrick's Day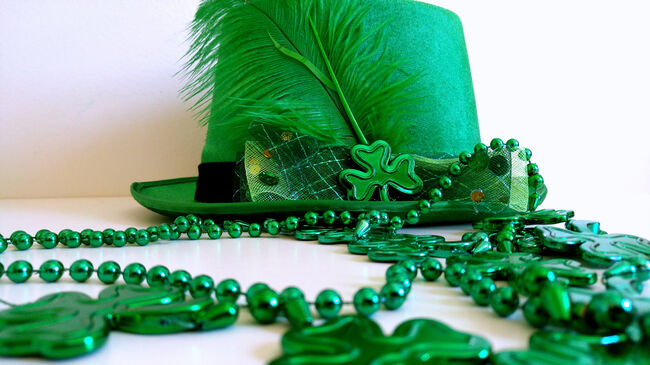 St. Patrick bestowed the luck of the Irish on the world this year and made his namesake holiday on a Saturday. Break out your leprechaun hat and celebrate with family, friends or both, at one of these events happening over the weekend.
1. Old Sacramento St. Patrick's Day Parade
Whether your want to wear your best traditional Irish attire, or just a pinch of green, there's a place for everyone at the 22nd Annual St. Patrick's Day Parade. Take friends or family out for a day they'll never forget including bagpipers, dancers, historic re-enactors and more at this free community event.
The parade starts at 11:30 a.m. on Front Street. Get more information here.
2. Pubcrawl
Start your festivities early by joining the Old Sacramento Pub Crawl on Friday night. O'Mally's Irish Pub, Knobs-n-Knockers, Fanny Ann's Saloon and more local bars will be participating. The best thing about this crawl? Admission is free so you can spend more of your gold coins on Guinness and green beer.
Here's the entire list of bars and additional info.
3. Shamrocked
Celebrate St. Pat at SHAMrocked - an outdoor music festival happening at The Union in Roseville. Listen to live bands and DJs while you eat at one of the outdoor bars or visit vendors.
Doors open at 10 a.m. Saturday and stay open until 2 a.m. Sunday morning. Check out the full lineup and buy your tickets here.
4. Stoney's
Put a country spin on your St. Patrick's Day plans by hanging out at Stoney's. With line dancing lessons, corned beef and cabbage and and $2 green coors lights, there's really no way to go wrong.
Here are all the details.
5. St. Patrick's River Cruise
Spend an hour cruising the Sacramento River with your little lads and lasses while they get their face's painted and enjoy some St. Pat's fun, or go to Rock the Yacht after hours to set sail and sip a cold drink with your sweetheart. Either way you'll be having the most relaxing St. Patrick's Day ever.
Book your cruise here.