Rush To Celebrate 40th Anniversary of "A Farewell To Kings"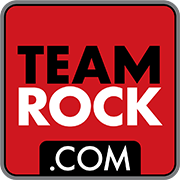 Rush have announced that they'll release a new and expanded edition of their 1977 studio album A Farewell To Kings later this year.
It'll arrive on December 1 as a Super Deluxe Edition, on 3CD, 4LP and via digital platforms.
The Super Deluxe Edition will include three CDs, a Blu-ray audio disc and four heavyweight 180g vinyl LPs.
The set encompasses the Abbey Road Mastering Studios 2015 remastered edition of the album for the first time on CD – and a complete Rush concert recorded in February 1978 at London's Hammersmith Odeon. It's been newly mixed by longtime Rush engineer and original A Farewell To Kings producer Terry Brown from the multi-track live tapes.
It will also feature four newly-recorded cover versions by Dream Theater, Big Wreck, The Trews and Alain Johannes, along with an instrumental studio outtake of the "spacey sound effects" used on the album titled Cygnus X-2 Eh.
Check out the full tracklist below:
Rush A Farewell To Kings 40th Anniversary Edition contents
Disc 1: Original Album
A Farewell To Kings
Xanadu
Closer To The Heart
Cinderella Man
Madrigal
Cygnus X-1
Disc 2: Live at Hammersmith Odeon - February 20, 1978
Bastille Day
Lakeside Park
By-Tor & The Snowdon
Xanadu
A Farewell To Kings
Something For Nothing
Cygnus X-1
Disc 3: Live at Hammersmith Odeon - February 20, 1978
Anthem
Closer To The Heart
2112
Working Man
Fly By Night
In The Mood
Drum Solo
Cinderella Man
Bonus tracks
Xanadu - Dream Theater
Closer To The Heart - Big Wreck
Cinderella Man - The Trews
Madrigal - Alain Johannes
Cygnus X-2 Eh
Disc 4 - Blu-ray Audio
96kHz 24-bit 5.1 Surround Mix by Steven Wilson
96kHz 24-bit Original Stereo Analog 2015 Remaster
1977 Promo Videos:
A Farewell To Kings
Xanadu
Closer To The Heart